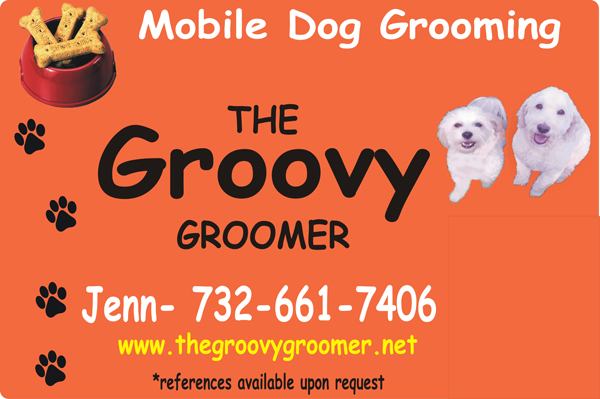 Call or Text me today at 732-661-7406, or browse the website for more information about our products and services.
You may email me at jennsnuggles@aol.com
My Bold Brand Promise:
I will not leave unless you are 100% satisfied, no matter how long or short it takes to style your pet!
You are always a satisfied customer! Always!

"We will make your pet feel 10 years younger!"


Please note that we are in the process of looking into accepting credit cards, however for now - we only accept cash or checks.
I return phone calls, texts and emails within 24 hours. No need to call anyone else. Currently booking 2 weeks out but will be worth the wait for my guaranteed service and excellence (exceptions could be discussed and made). Please leave your name, number, full address including zip code, breed, type of haircut, and I will respond with my availability and quote.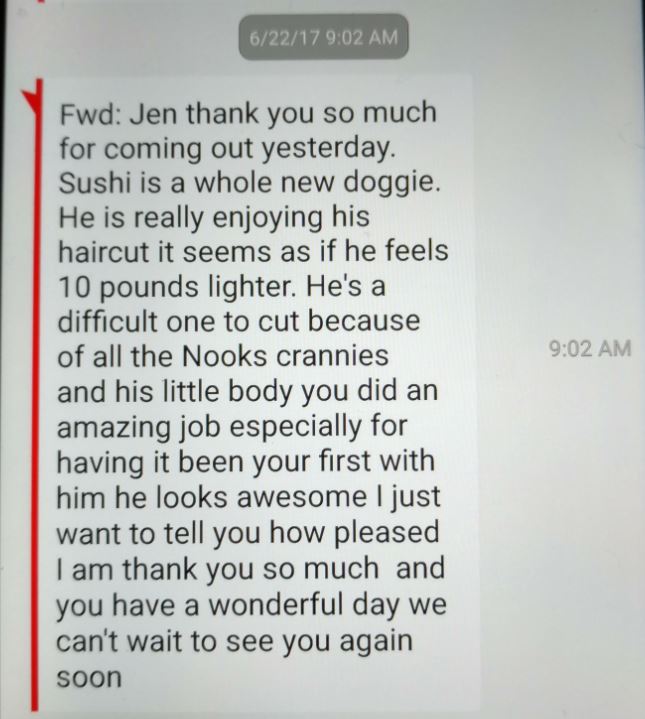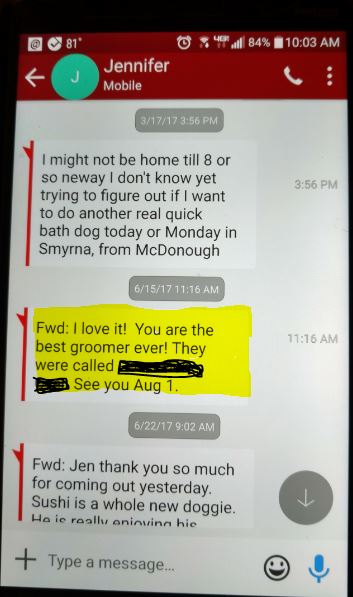 All prices are reasonable estimates. Final cost of services depends on total time required to groom pet, pet's temperament, and conditions that require additional effort by groomer. Double coated breeds, etc.. Chows, Goldens, Huskies, etc. often require extra groom time and additional cost.

Please Read Regarding Pricing


I am re-establishing my very successful mobile grooming business here in Douglasville, Georgia after relocating from New Jersey. With that said you are in a very unique position to receive unbelievable pricing for my outstanding services. I strive to become a "referral only" mobile pet grooming service here in Georgia, just as I did in New Jersey.

You will enjoy the added benefit of my mobile grooming salon coming to your home or office at no extra charge, not to mention you are getting the best groomer in the business! References gladly provided.

Please call me, Jennifer, to discuss, and meet the most caring and creative groomer on the planet - that, by the way - usually only does business "by referral only". I want your referrals too and will earn them - you will see. That's my promise.

First time clients receive FREE teeth brushing!

Gas is gas... Your gas or mine!